About T2051MCC
The year 2051 has been interesting to say the least.
As everyone is understandably very concerned with the present at the moment, THE DEPARTMENT made another marvelously off-kilter move: It has decided to organize an academic conference on the challenge of anthropogenic climate change.
30 years after the Paris Agreement came into effect, the 2051 Munich Climate Conference has the mandate to look back at the knowledge and discourses in the early time of the first truly global agreement to combat climate change.
We are Büro Grandezza, a small collective charged with organizing, staging and hosting T2051MCC. We will also perform all menial tasks related to the inevitable complexities of temporality, while THE DEPARTMENT will benevolently take care of the various controlling issues, which are bound to arise.
T2051MCC will take place 18-19 September 2021. It will be open to the general public. Virtual and live participation will be equally valued and free of charge.
An academic conference
As a result of an open call for papers, 46 scholars from five continents have been accepted for the conference. All contributions will be original works that are currently being produced. All contributors will speak from their individual 2051 perspectives which can vary greatly from person to person, from team to team. The academic fields stretch from social and political studies to engineering, from archeology to molecular science, from museology to computer sciences, and many more.
What to expect online
T2051MCC will be both streamed through video channels and take place in a virtual conference centre. Here, a global audience will be able to meet and interact with each other, or to take contemplative strolls across the conference space. Visitors will be welcome to discuss with the academic and artistic contributors to the conference.
What to expect
at the venue in Munich, the Bellevue di Monaco
There is a live-performance aspect to the T2051MCC which will run for the entire conference weekend. Visitors will be welcome to explore this particular version of the venue on their own terms and at their own pace. The performance will be developed with many of the stakeholders and inhabitants of the Bellevue die Monaco, a cultural and residential centre for migrants and refugees.
About THE DEPARTMENT
Please note
THE DEPARTMENT is everyones favorite partner, sponsor and bearer. All the info an THE DEPARTMENT you could ever need is available to you. Use it at your own leisure and contention.
THE DEPARTMENT.
JUST. DEPART.
About Büro Grandezza
Who is behind T2051MCC?
On behalf and with the guidance of THE DEPARTMENT, we – a group of independent artists and scholars around the Büro Grandezza theatre collective – are planning and organizing T2051MCC.
Since this is our first project which is directly issued by THE DEPARTMENT we are utmost intent to find out where this journey will take us and our loved ones. In our projects, we usually aim at expanding the possibilities of theater. As experts in fiction and drama we seek to enter into other relationships with the world. We create scenes and situations in which art becomes research and the audience becomes part of the work of art.
We are creating art because we believe that we have to face fear, hatred and injustice with the sunniest and liveliest of humankind: our desire to play, our thirst for knowledge, our longing for a different and better world.
Büro Grandezza team
T2051MCC directors: Andreas W. Kohn, Benno Heisel, Theresa Spielmann
Academic Advisor: Sebastian Schindler
Embodiment Facilitator: Isabelle Cohn
Project Management Assistant: Jennifer Zoll
Collaborating artists
Scenography and Arts at Bellevue di Monaco: Susi Gelb
Costumes: Martha Pinsker
Executive costumer: Marlene Rösch
Additional team
Moderators: Nabila AbdelAziz, Souad Alfa, Zahra Akhlaqi, Sebastian Schindler
Performers: Diana Marie Müller, Robert Spitz
Chief Technician: Lionel Dzaack
Communications: Christiane Pfau
Online spaces and website: Moby Digg: Maximilian Heitsch, Sebastian Haiss, Ines Huber, Susanne Janssen, Lisa Duespohl
Streaming: Markus Kink / MediaBox TV
Mobile Camera: Pablo Lauf, Moha Ebrahimi
Concept and idea (2018-2020): Nikolaus Witty
Project Management:Laura Martegani, Rat & Tat Kulturbüro
Minimum waste & climate neutrality
We try to reduce our ecological impact
When we started to think about T2051MCC it was clear to us that we could not accept visitors traveling by plane to a climate conference. Therefore virtual participation had to be equally attractive. With Moby Digg and MediaBox TV we developed the virtual arm of T2051MCC.
Climate experts from FutureCamp Climate, Rehab Republic's zero waste team, and OmniCert ecological verifiers help us reduce and compensate carbon emissions, reduce waste, and critically review our attempts.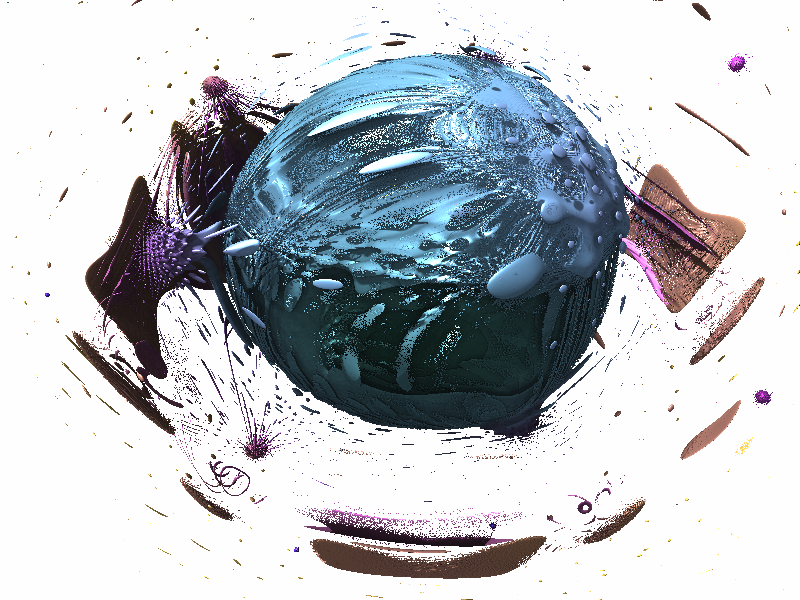 Oceans as net Emitters of greenhouse gases and the impact of artificial clouds